7Zipper Apk is an archiver extractor and a file explorer which can use to manage all files on your Android device.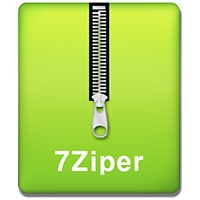 7Zipper can access both internal and external storage easily
This tool supports both 7Z and JAR formats for the compression
There are lots of decompression formats that support this app including zip, tar, jar, 7z, and more
Another important feature is Split Zip Archive. This can split your files into several compressed files
Availability of file management functions like Open, Delete, Rename, Copy, Paste, Move, Cut, etc
Has a search to find your files easily

7Zipper Apk is very easy to use. Just download it and make your file management easier on Android.