DU Battery Saver APK is an app that controls the usage of your device battery and extends its lifetime. With this tool, all the unnecessary processes that use up the battery can be stopped.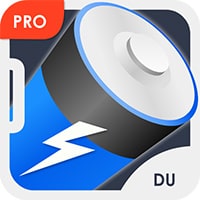 Key features of this application are,
Power optimization with a single tap

Monitor charging and extend the battery life

Discover how long the battery can be used while using certain apps

Power saving with system settings of power-connected functions

Battery cooler that accurately discovers the temperature of the battery and stops applications that produce heat

Additionally, DU Battery Saver Apk offers a complete battery report that includes information on every activity that is involved in power consumption. It is an effective application that actually helps extend the amount of time your battery lasts before needing to be recharged.