CarX Drift Racing APK is a popular drifting race game with fantastic graphics. Users can play as professional racers in the game and test themselves on each challenging road.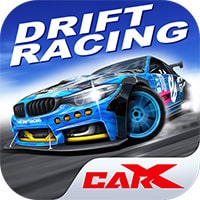 Fans of cars can experience the true characteristics of a true racing car through the game.
Choose between single-player or multiplayer modes

Players can choose different drifting modes

Training sessions before the match

Simple controls to handle the cars

Customizable vehicles

Practice real-world drifting

Extensive and continuously updated map system

There's so much more to have fun with. The CarX Drift Racing APK is easy to play. Just download, fix the settings as you like, and start playing.
Master up your driving and drifting skills with this real-world racing game.