Archery King APK is a game that is based on archery. You can develop your aiming skills if you are really into such kinds of games.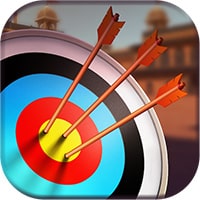 Test and upgrade your skills in aiming

Master up on every level and be the best archer

Customize your own bow and arrow

Play more and unlock new locations

Play with other players around the world and accept challenges

Playing the Archery King APK game is much easier. Start by tapping the screen and sliding the finger to center the bow on the target. Once centered, the arrow can be released. Watch out for the wind direction and its strength before releasing the arrow.
Play this arcade game today and see for yourself whether you can be the best archer in the world.