Angry Birds Go APK is a game to feel the exhilaration as you race to the finish line at breakneck speeds while tearing down the track.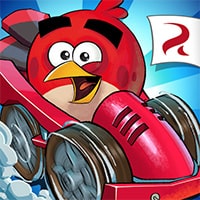 Cheers to Piggy Island's downhill competition! The journey will be challenging!
Race down in a completely 3D world!

Choose your favorite angry bird

Evaluate your skills and unlock rewards with the campaign mode

Plenty of tracks to master your skills

Smash off the road with the special superpowers

Upgrade your kart as you go

Time-based tournaments to win exciting prizes

Compete in real-time with friends and players around the world

There's so much more to do with Angry Birds Go APK. Enjoy yourself while becoming the hero of birds and letting the piggies run away. So let's get ready, set up, and go!