QuickPic Gallery APK is an Android image-displaying app. It is light-weighted, eye-pleasing, and easy to use.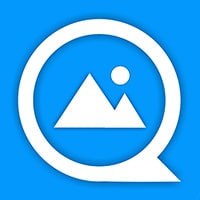 This is used by millions of people across the globe to view images. It is one of the best tools that can be used to see images on mobile phones. It allows users to surf all photos at the fastest possible speed. But animated gifs are not displayed in QuickPick Gallery.
QuickPic gallery offers eye-catching themes and modern designs, transparent layered and immersive user interface

The app gives a flawless user experience. It can be optimizable for large screens and multiple finger gestures. It does not show ads or requires extra permissions

The user can easily exclude or hide personal images and videos from all gallery apps. Those can be protected with a password

You can download QuickPic Gallery APK onto Android version 4.0 and more. It is free and can be used offline.